Driving Test – Theory
What You need To Know
Your Driving Theory test must be taken before your driving Practical test. You'll need a provisional driving license in order to book your Theory test (which costs £31) and an email address, to book online. There are 2 parts to the theory test: multiple-choice and hazard perception. You need to pass BOTH parts and then you'll receive a theory test pass certificate. This lasts 2 years, so if you don't pass your practical test by then, you'll need to retake/pass the theory test.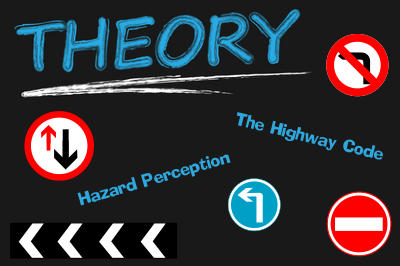 In Theory, You're a Good Driver!
Well, that's what the driving theory test will prove – one way or another! Because being a good driver is about much more than having the ability "to drive". It's also about road safety – anticipating the road ahead and the dangers you may find, it's about understanding and applying the Highway Code and it's about good manners on the road and towards your fellow drivers.
At Bob's Safe Drive we will prepare you for your Theory test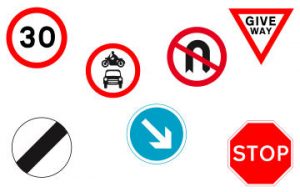 Never underestimate how the real-life experiences that you have "on the road" help you not only pass your test(s) but of course help you become a better and safer motorist overall.
You'll also need to study the Highway Code and road traffic signs. In addition practising for the theory test – which is both free and can be done online – is an excellent way to prepare.
Booking Your Theory test
This can be done online at the official Government website – you'll need your provisional driving license to hand. DSA booking support is also available on 0300 200 11 22, Monday to Friday, 8am to 4pm. See: https://www.gov.uk/book-a-driving-theory-test
Practice your driving Theory test, free and online:
You can take official Driving Standards Agency (DSA) practice theory tests online free of charge. The practice test has 50 questions and is similar to the real theory test you'll take at the test centre. See: http://www.safedrivingforlife.info/practicetheorytest/
What happens on the day of your driving Theory test?

The test takes place at an official theory test centre and you'll need to take along your provisional driving license and proof of id (if you have an old style driving license).
Click on this link to find your local test centre:
https://www.gov.uk/driving-theory-test-centre
(our students tend to go to either Chester or Liverpool)

Once registered you'll be shown to an area of the test room where a PC will be ready for you plus instructions on how to use it for the test. You may not take anything into the room with you (lockers are provided) and you are not allowed to interact with other people at all.

The Multiple Choice Part: this part of the test comes first and you can have a practice session first which lasts around 15 minutes. After that, the real test starts and you'll need to score 43 out of 50 answers correctly within 57 minutes.
All the questions are multiple choice, based on the Highway Code and road safety.
A question and several possible answers will appear on a computer screen – you have to select the correct answer. Some questions may need more than one answer. Don't rush your choices – you can go back to them later in the test if you have time.
Some questions include a case study which gives a scenario on which 5 questions will be asked, to test the real-life experiences you encounter when driving and how you react in practice.

On completion you can have a break of up to 3 minutes before the hazard perception part starts.
The Hazard Perception part:

you'll be shown a short tutorial video clip about how the test works before you begin – in order to pass, you'll need to get 44 questions correct out of a possible 75.
14, minute-long video clips will be shown featuring various hazards:

The clips feature everyday road scenes
The clips contain at least one 'developing hazard', but one of the clips will feature 2 'developing hazards'

The quicker you respond correctly, the higher your score – but you can't review your answers.
Time to find out: Pass or Fail?
After the test, you remain at the test until the result is ready; you are required to pass both the Multiple Choice and the Hazard Test on the same day.
If you pass your test
You'll receive a pass certificate, which you'll need in order to book and take your practical test. This lasts for 2 years, so if you haven't passed your practical test by then, you'll need to take and pass the theory test again – which also means paying for it again.
If you fail your test
You can take another test after 3 working days. Whenever you choose to re-sit your theory test, it's a good idea to discuss what happened with your driving instructor. At Bob's Safe Drive we'll patiently help you prepare so that next time, you'll pass.