Driving School Lessons:
Pass Plus, Advanced and Taxi
The Pass Plus course aims at (but isn't exclusive to) young drivers who've just passed their test as they can be considered to be more prone to driving accidents. The Advanced Driving Test can be taken by motorists who reach a certain above-average skill and once passed they are known as "advanced drivers". To become a Taxi driver you'll need to fulfil your local authority requirements involving specific assessment with the safety of passengers a key focus.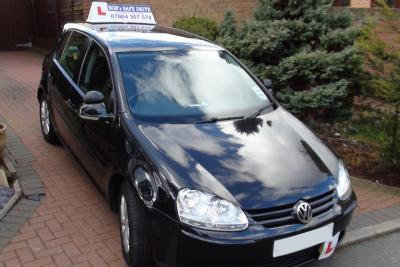 Pass Plus Instruction: Runcorn, Widnes, Cheshire
Pass Plus aims to teach new and improved skills which in turn will help you become a safer driver, avoid accidents and potentially help with reduced insurance car costs. You'll need an "Approved Driving Instructor" so why not come to Bob's Safe Drive!
There are 6 modules to each Pass Plus course – the reason that it take at least 6 hours to complete.
The modules can be taken over 1, 2 or 3 days, so for example in 1* 6 hour block or 3 * 2 hour blocks.
These are practical driving lessons and you'll be assessed as each modules progress; so you won't take a test but you'll need to meet the required standard in order to receive your Pass Plus Certificate.
The modules are as follows:
Driving around town
Driving in all weathers
Driving out of town on country roads
Driving at night
Driving on dual carriageways
Driving on motorways
If it's difficult to ensure all 6 modules are taught as practical only, then some of the tuition may be "theory";
for example if it's difficult to drive at night because lessons are taken during summer months.
Insurance Costs
Once you have your Pass Plus Certificate you may be able to get discounted car insurance; it's best to check with individual insurers – some may only offer this for drivers who are newly qualified when taking their Pass Plus Course.
Advanced Driving Lessons
Motorists wishing to improve the driving skills significantly and greatly reduce the risk of being in an accident can train to be "advanced motorists". There isn't one specific exam but instead there are a number of organisations for "advanced drivers" which provide courses and their own specific exam for advanced driving.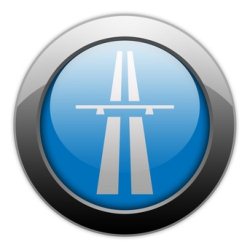 Of course, Bob's Safe Drive can provide lessons which will help you reach the standard required by these organisations, examples of which are:
Why become an Advanced Driver?
Reduce your chances of a car accident
Reduce your chances of incurring penalty points on your license
Improve your motoring skills in all situations and conditions – including anticipation, observation and handling your vehicle
Can help bring down the cost on car insurance
Can help foreign nationals move from an International license to a UK Driving License
Can help with fuel economy and less wear and tear on your vehicle
Advanced drivers are by nature more courteous on the road and less stressed
If you find yourself unhappy with the way you drive now or perhaps you need to use your car more due to a change of career or location then it is well worth considering Advanced Driving Lessons
If you are a worried parent concerned at the number of deaths on the road – especially where young drivers are concerned – taking an Advanced Driving test sets a wonderful example and allows you to pass on that acquired knowledge to your children when helping them "learn to drive"
It will improve your chances of passing the "part 2" Approved Driving Instructor test
Cost of Lessons
Taxi Lessons
Want to become a Taxi Driver? You'll need to pass a specific test that is additional to the standard driving test and of course Bob's Safe Drive can provide the tailored lessons you'll need to make the grade.
High Professional Standards
Local authorities are responsible for issuing licenses to become a taxi or private hire driver and naturally they insist on assessing a driver's capability first. These professional drivers carry passengers and are constantly on the road – so the standard of their overall driving must be exceptional, with none of the bad habits we can all pick up as motorists. As such, the standard of your lessons leading up to your test is critical – with individual assessment and feedback being essential.
It's wise to check with your own local authority as to it's specific requirements as these do vary; some may require a criminal records check and perhaps a medical. Current or previous driving offences may well be taken into account.
If you are local to Bobs Safe Drive (in Runcorn, Widnes), you may find this link useful to the Halton Borough Council website;
Taxi tests carried out in the Borough are at Widnes and Warrington driving test centres:
www3.halton.gov.uk/transportandstreets/taxisandminicabs
There are also laws covering all licensing authorities as set down by Parliament, for example applicants must have held a full UK or EC driver's licence for at least 12 months.
The Taxi Driver test
You'll be assessed by a DSA examiner, with the test itself taking about 40 minutes. This link has lots of more info:
https://www.gov.uk/dsa-taxi-driving-test
Some elements will be very specific to driving a taxi – for example being able to turn the car round in the road safely, to pick up passengers on the other side of the road
A period of independent driving will also be required – similar to that in the practical driving test
As you would expect, you'll be examined on your knowledge of the Highway Code
Road safety and the safety and comfort of your would-be fare paying passengers will be a key focus and you'll be asked about your responsibilities as a taxi driver, both to your vehicle and to your passengers
The "enhanced assessment" will also include a "Wheelchair exercise"
The number of minor faults allowed is up to 9; less than that of a learner driver and if any serious faults are made, you will automatically fail.
On passing your Taxi Driver test you'll be awarded a certificate – you'll then need to contact your own local authority who'll advise you on the next step.
Booking your test can be done through the Gov.UK website – ensure you choose the right type of test under the "Other vehicles and instructors" button: https://driverpracticaltest.direct.gov.uk/application?execution=e1s1
Cost of Taxi Lessons