Bob's Safe Drive in Runcorn;
Our Driving Lesson Prices
Our prices for the various types of driving lessons are listed below, together with the discounts available for "block bookings".
You may find cheaper prices than ours, but "cheap" doesn't necessarily mean you'll save money in the long run. Our prices are highly competitive and – given the quality of our services and our commitment to helping you achieve your driving ambitions – they represent excellent value for money.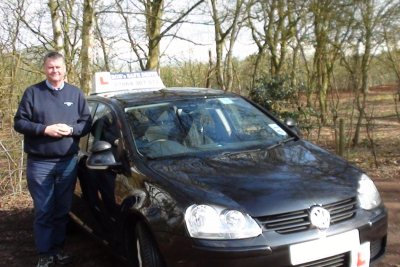 Our Prices "at a glance"
The cost of lessons during evenings is the same rate as during the day
Payment can be made by cash or cheque, before the start of each lesson
For Block Bookings, payment is made in full at the start of the 1st lesson
Lessons can be booked for Mon-Fri: 8:30am until 5pm, and Saturday/Sunday: 9am – 1pm;
Price Per Hour (Mon-Fri)
£35
Price Per Hour (Weekends)
£35
10 Lessons (one hour each)
£320
20 Lessons (one hour each)
£600
30 Lessons (one hour each)
£870
Motorway Lessons:
£45.00 per hour
Taxi Lessons Per Hour
£35.00
Pass Plus
£350.00
This takes at least 6 hours and
can be done over 1 , 2 or 3 days
Our Current Special Offers:
Sorry, there are no special offers available at present.
The Price of your Driving Tests:
Remember that before you can take a driving lesson and book your theory or practical driving test, you'll need a provisional Driving Licence. This costs £50; more information here: https://www.gov.uk/apply-first-provisional-driving-licence
Theory Test:
This costs £31 and can be booked online. See:
https://www.gov.uk/book-a-driving-theory-test
Practical Test:
The test costs between £62 and £75 depending on what day or time of day you take it. You can book online or call the Driving Standards Agency – this link has the info you'll need, including help with cancelling or changing the date:
https://www.gov.uk/book-practical-driving-test#before-you-start
If you have any questions about the cost of our lessons or what discounts are available, just Contact Bob's Safe Drive and we'll be happy to help.